LSI Scales offers a comprehensive range of advanced indicators and remote displays, guaranteeing precise weight measurements for diverse industrial applications. Our top-quality solutions are designed to optimize your weighing processes and ensure accurate results. With LSI Scales, you can trust that your industrial scales will perform at their best. Explore our wide selection and elevate your weighing operations today.
Why Choose Our Printers for Weighing Scales?
Precision and Accuracy: Our printers enhance weighing scale accuracy, providing error-free printouts.
Durability: Built to last in industrial settings, they endure demanding work environments.
Compatibility: Seamlessly integrate with any scale brand or model.
Ease of Use: User-friendly with intuitive interfaces for hassle-free printing.
Applications
Our Printers for Weighing Scales have a wide range of applications:
Retail: Price labeling and receipts for items at the point of sale.
Manufacturing: Accurate weight records for quality control and compliance.
Healthcare: Patient-specific labels and records for medication dosage.
Logistics: Efficient package labeling for precise shipping and tracking.
Food Industry: Compliance with strict weight and labeling regulations.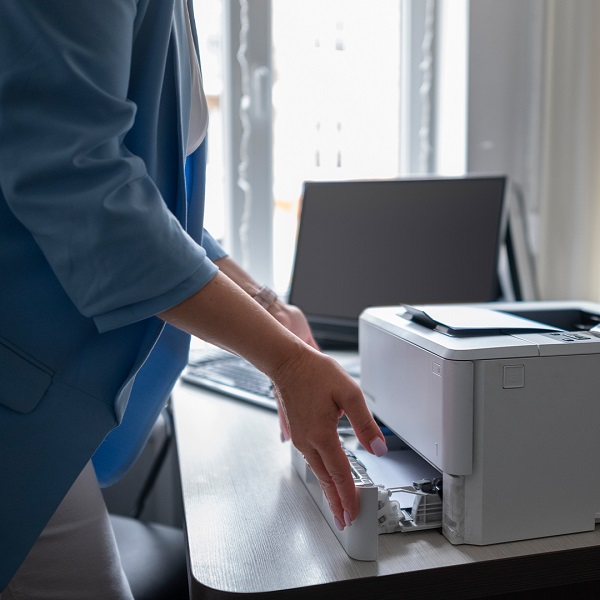 LSI Scales offers a variety of Printers including the following
Cardinal Star SP298
The Cardinal Star SP298 is a reliable dot matrix printer used for clear and cost-effective printing in point-of-sale and industrial applications.
Key Features
Compact and space-saving design
Dot matrix printing technology
Reliable and durable performance
Suitable for point-of-sale and industrial use
Capable of producing clear and legible receipts, tickets, or labels
Cost-effective printing solution
Easy-to-use and user-friendly
Commonly used in retail, restaurants, and various industrial applications.
Rice Lacke CTP-1 Ticket Printer
The Cardinal CTP-1 Dot Matrix Ticket Printer is a reliable printer capable of printing up to 2.1 lines per second. It has also the ability to insert tickets and facilitate multiple copy printing.
Key Features
Capable of printing up to 2.1 lines per second.
Allows for convenient insertion of tickets.
Supports the printing of multiple copies of documents.
Interfaces with Cardinal indicators via an RS-232 serial port.
Comes with a standard serial printer cable.
Produces characters with dimensions of 2.9 mm x 1.6 mm.
Equipped with a capacity of 35 columns.